HELLO JUNE!
With the arrival of June, summer is here and that means that we are getting closer to the start of our camps! These are eagerly awaited by all the veterans and also by those new faces.
We remind you that we have camps during the whole summer (from June to September) and they last 7 or 15 days depending on the camp chosen and you can find them in the four houses: La Capella, Prades, Vallclara and Tamarit
We leave you the table so that you can see where we have places left: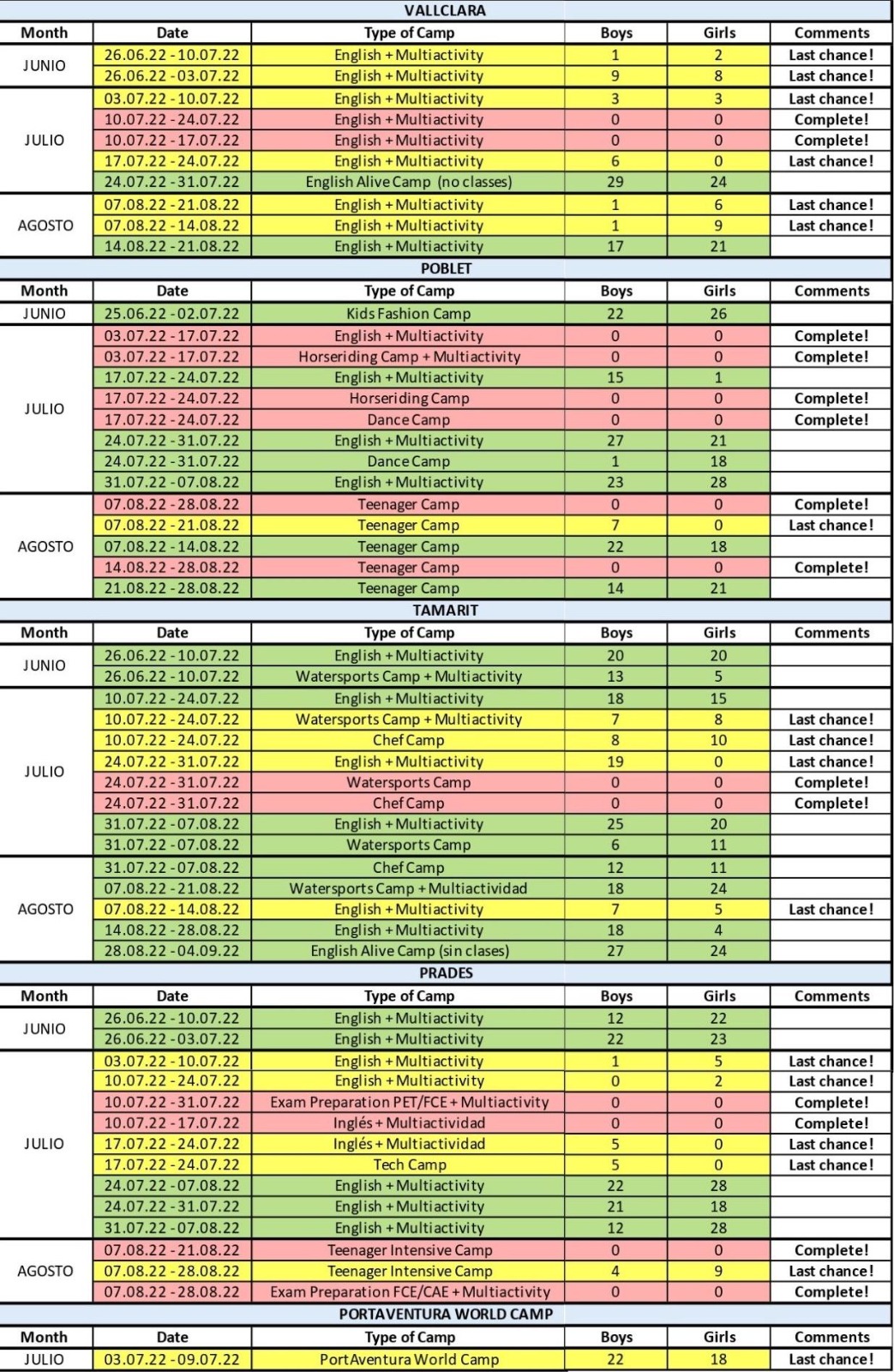 If you are still in the mood, don't hesitate and book here!
01/06/2022