Beyond the game: the role of summer camp sport in building lasting friendships and promoting a healthy lifestyle
Adolescence is a key stage in the development of young people, both physically and emotionally. For this reason, it is essential to encourage healthy habits, such as regular sport, especially during summer camps. In this sense, English Summer S.A.'s themed camps are an ideal option for combining sport, fun and learning English.
The benefits of physical activity for young people are numerous and varied. Firstly, sport improves physical health, strengthens the cardiovascular system, increases lung capacity and reduces the risk of chronic diseases such as obesity or diabetes. It also helps to manage stress, improves sleep quality, increases energy and vitality.
Of course, the benefits are not only limited to physical health. Sport also improves mental and emotional health, helping to reduce anxiety, depression and other emotional disorders. It also improves self-esteem and self-confidence, and encourages socialisation and teamwork.
In this sense, English Summer's summer camps are a unique opportunity for you to enjoy sports in a safe and fun environment. For example, the WaterSports Camp offers a wide variety of water sports such as windsurfing, kayaking, paddle surfing and sailing, allowing you to discover new skills and develop your potential.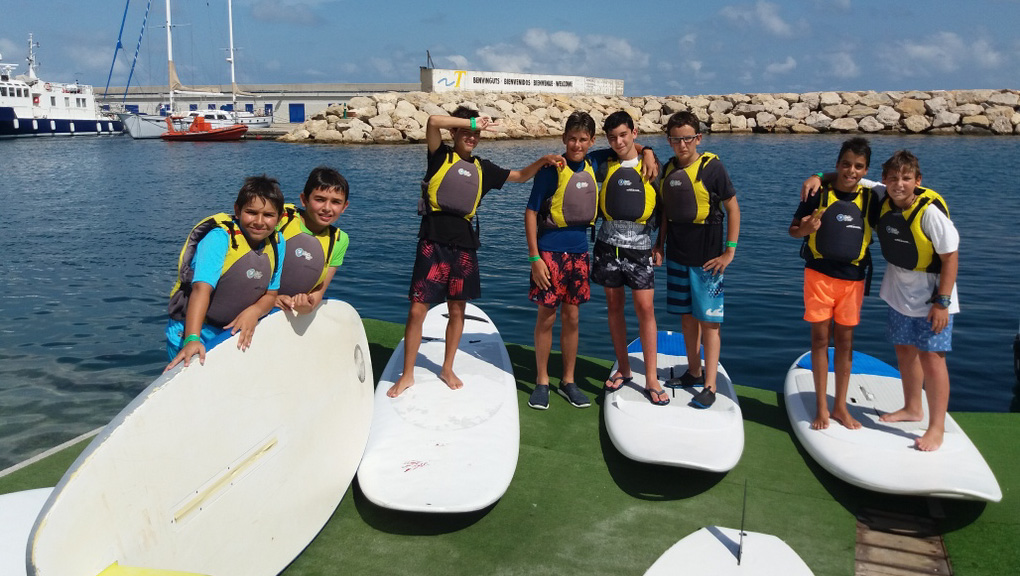 In the Multiactivity and Teenager Camps we prepare for the Olympic Games, so that you can practice multiple team sports such as football, volleyball, basketball or handball. We also offer the opportunity to participate and compete in a tournament of different individual sports, such as ping pong, badminton, tennis, chess, athletics, swimming or pedal karts. In addition, there is a daily swimming pool where you can play with your fellow campers or simply relax in the sun. In addition, the camps offer an English learning programme based on the Cambridge exam syllabus, which will help you to improve your language level while you practice sports and have fun with new friends.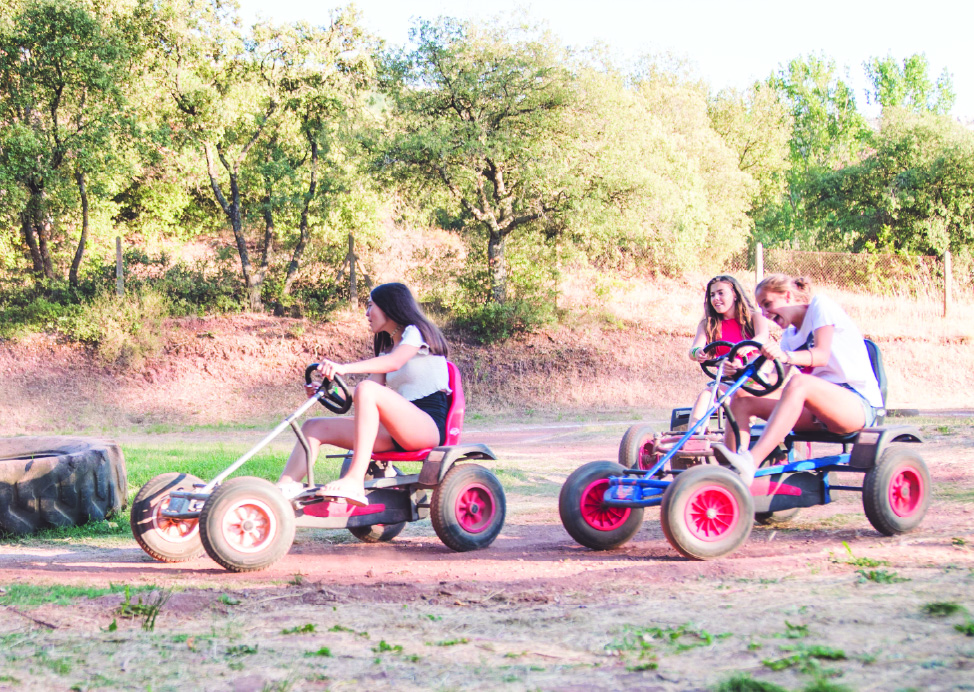 Making new friends through sport
Making friends through physical activity is a great way to connect with people who share similar interests. If you are looking for an even more enriching experience at Watersports Camp, this article will give you some recommendations and talk about the benefits of attending our water sports themed camp:


Participate in the activities: the camp features a variety of sporting activities and while practising sports such as paddle surfing or basketball, you will be in contact with other participants and you will have the opportunity to get to know them. Be 100% involved in the activity.


Be open and friendly: attitude is the key to making friends. If you are an introvert, sport can easily bring you closer to others. Say hello, smile and approach other participants to engage them in conversation. Don't be afraid to introduce yourself, ask about their interests and hobbies - you probably share a lot of interests and that will be the initial point of connection.


Share your skills: if you are good at a particular sport, share your skills with the other participants. You will be a motivation and example for them, and if they see that you can teach them something, they are likely to want to share their time with you, learn from you and you from them.


Participate in social activities: Apart from sports activities, the camp also organises social events such as parties, workshops and games. Take advantage of these opportunities to talk to people who are in other groups, expand your network as much as you can.


Work as a team: during group sports activities, make sure to collaborate with others. By working together to achieve a common goal, you will get to know your teammates better and create stronger bonds.


Be yourself: most importantly, be natural and spontaneous. Don't try to impress others or act differently than you really are. If you are an authentic person, you will attract people with similar interests and values.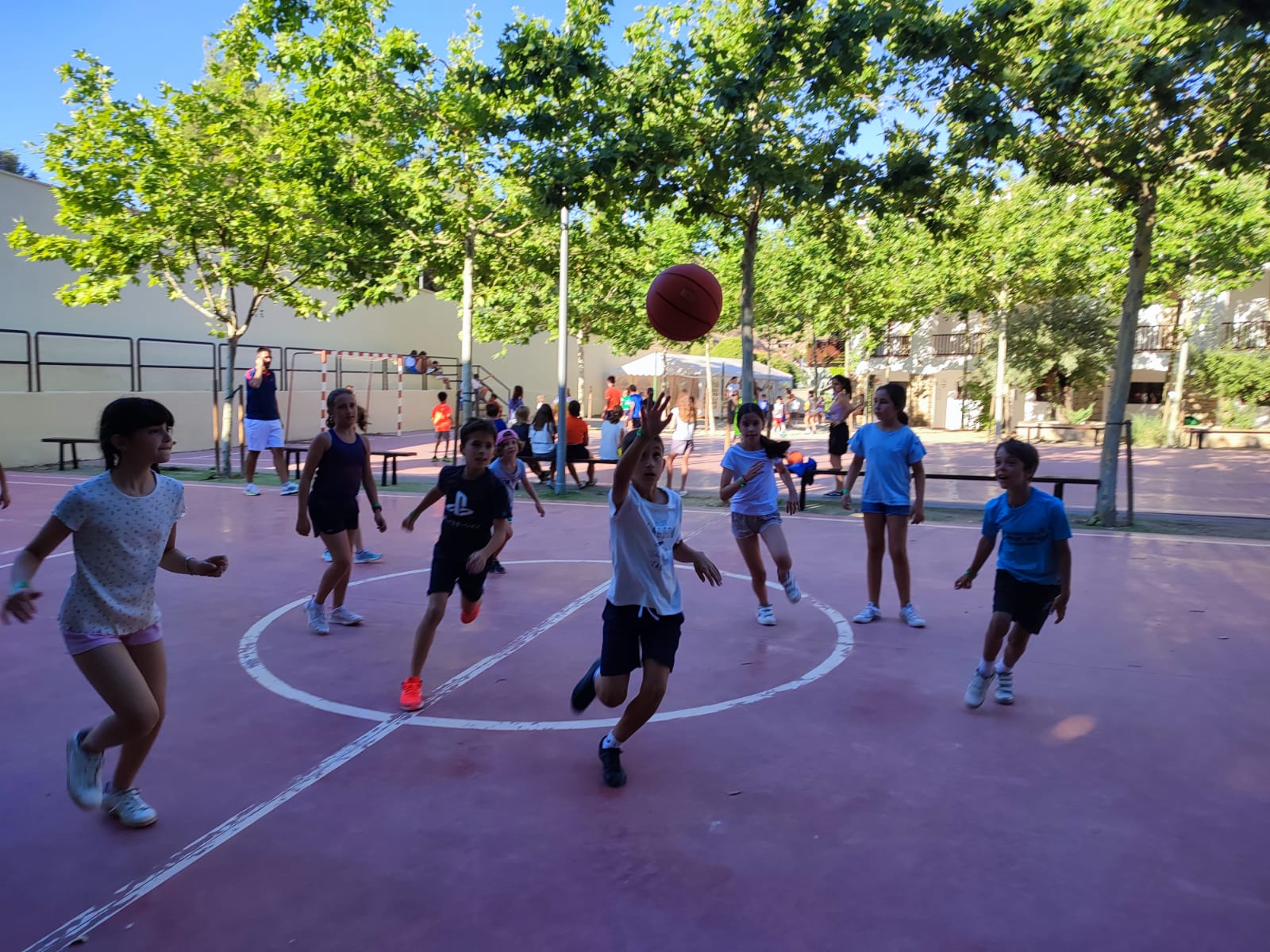 By following these tips, we are sure you will make lots of friends at English Summer camps, enjoy your stay and have fun playing sports while improving your health, your social skills and your English!
19/04/2023
#
#beneficios de los campamentos
#Camnpamentos de inglés
#Campamento de verano
#campamentos en la playa
#Campamentos para jóvenes